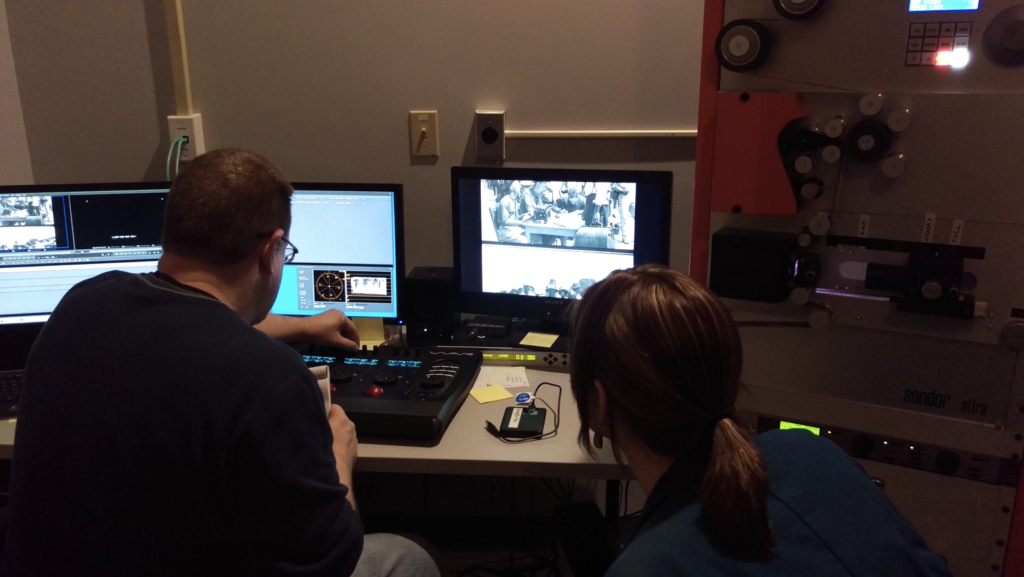 We are very excited to announce a new partnership that we'll be embarking upon with the National Archives and Records Administration (NARA), based in Maryland and Washington D.C. The Archives preserve and provide access to the U.S. Government's collection of documents recording the important events in American history, with their archival holdings numbering more than 10 billion pages of unique documents.
Specifically, we'll be inviting the public to participate, collaborate, and engage with the archives' extensive collection of both World War I and World War II moving images. Taking advantage of the public domain status of this newly digitized and expertly preserved content, we'll encourage the widest possible distribution and discovery of this wartime media across a variety of community networks, as well as existing networks of NARA and Historypin.
A War Department film made during WWII detailing the importance of film for training, morale, and entertainment purposes. This is just an example of the vast war film holdings at NARA, accessed on their YouTube Channel.
Context is key, and we will work closely with NARA specialists to show the many sides of the American and international experience of both global conflicts, as well as stories from the homefront. Across Historypin and other interactive platforms, our overall aim is to build a wide-reaching and engaged community around this rich content, while aiding in NARA's continued mission to provide free and open access to America's cultural heritage.
Over the past few months, we have worked on identifying key target audiences that have engaged with NARA content or might find it valuable, as well as those with plans to run commemoration events around upcoming WWI and WWII anniversaries. This is the first step on our journey to help more people access NARA's vast and valuable holdings.