For history geeks and historical documentary lovers like us, American Experience is the big leagues. So you can imagine how thrilled we were to be approached by the producers of "tv's most-watched history series" to discuss working together.  Having logged countless couch hours watching their documentaries, we jumped at the chance of working with their fabled team to kickstart a campaign around "Mapping History."
We're excited to be playing a part in their new three-part series, The Abolitionists, airing beginning January 8 on PBS.  As part of the extensive online interactive components of the series, you'll find The Abolitionist Map of America, and an exclusive iPhone App, which highlights photographs, audio and video from the film, as well as content from the many cultural heritage partners that contributed source material, and even individual users.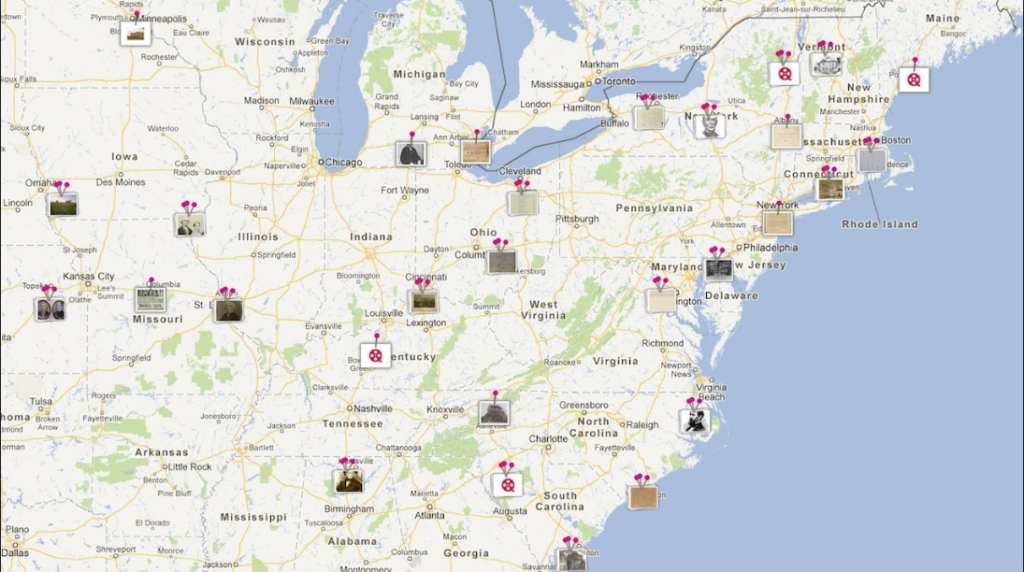 It's the first time the Historypin framework has been utilized to support a film, and offers a new and unique way of highlighting the source materials featured throughout.  The embedded map and gallery browsers give viewers the ability to spatially explore the content and see how the story fits into local history, while at the same time digging deeper into the source collections, and even adding their own comments and stories to each individual piece of content.  From the producers perspective, it adds a participatory element that gives content providers and viewers a voice within the narrative, and a new lens for the filmmakers to highlight the curatorial aspect of their work.  Finally, cultural heritage partners have been enthusiastic about the Historypin integration because it gives them a chance to bring viewers deeper into their collections without leaving the environment of the film.
You can expect to see more exciting projects like this in the coming year, and we'll be creating greater integration of other documentary content into the main Historypin site.
Read More about the Abolitionists and the Abolitionist Map of America:
—Official press release from the PBS Pressroom
–Post about the project from Inside American Experience
–Post about the project from Out of the Box, the Library of Virginia's blog.
–Post about the project from This Morning Is History, a blog by the Delaware Historical Society