We hope that our American friends across the pond had a good Thanksgiving, and are suitably recovering from their food comas. We have a very special Friday Favourites today, as we welcome a contribution from Asian American filmmaker Eddie Wong, a founder of Visual Communications in Los Angeles, California.
Now on to some of our favourite content:
Pin of the Week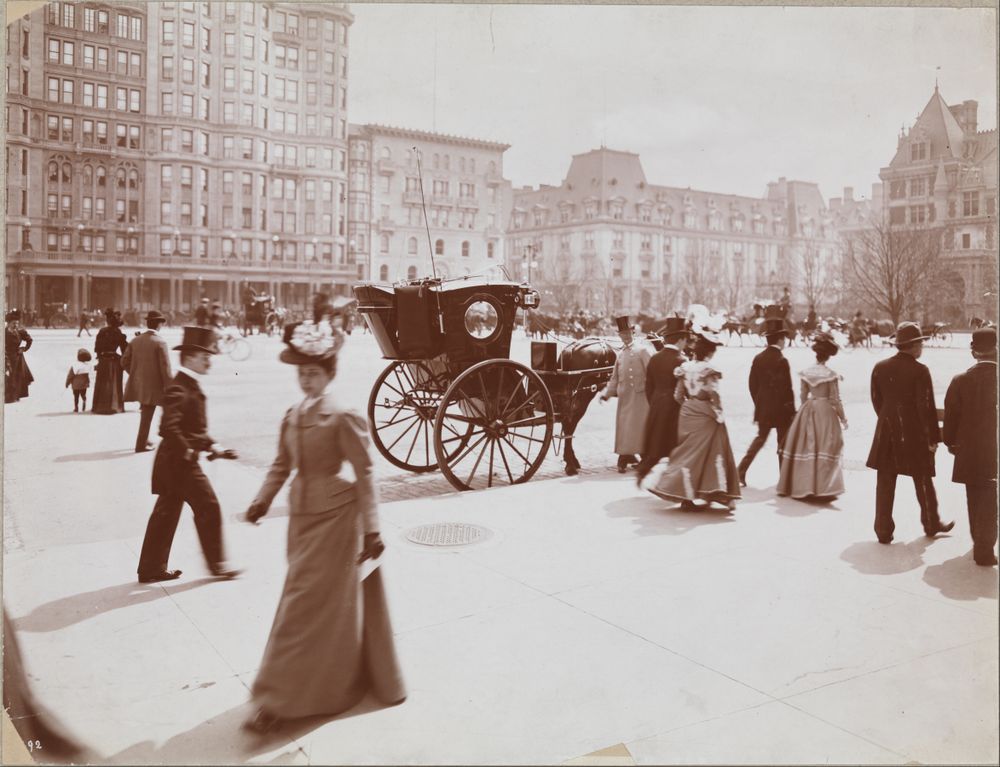 Pin of the Week is one of my favourites, a street scene in New York City pinned by The Museum of the City of New York.  On the south-east corner of Central Park, this was and still is a busy plaza on swanky Fifth Avenue and East 59th Street (now the Grand Army Plaza). The rich had already begun to build their palaces in this area at the time this photo is set; the well-dressed men and women in their top hats and day dresses are a testament to the area's fashionable background.
This was New York during the Gilded Age, so-called because the Americans who achieved wealth celebrated it as never before. Writer Mark Twain, who coined the term, described the general feeling of the era in 1871: "What is the chief end of man?–to get rich. In what way?–dishonestly if we can; honestly if we must." Every man was a potential Carnegie or Rockefeller.
With some sleuthing, I discovered that the mansion in the far right corner of the photo was the Cornelius Vanderbilt II Mansion, a physical representation of the wealth produced during this age.
Cornelius Vanderbilt II was an American socialite and businessman belonging to the prominent Vanderbilt family; it seems appropriate that his former home, now demolished, has been replaced by the upscale Bergdorf Goodman retail store. Looking at this extravagant mansion as well as the 1897 street scene, one can really see who and what lent the "gilded" to the Gilded Age.
When fading the Street View overlay below, I was surprised to find that a nostalgic part of this era's lifestyle still remains with us today…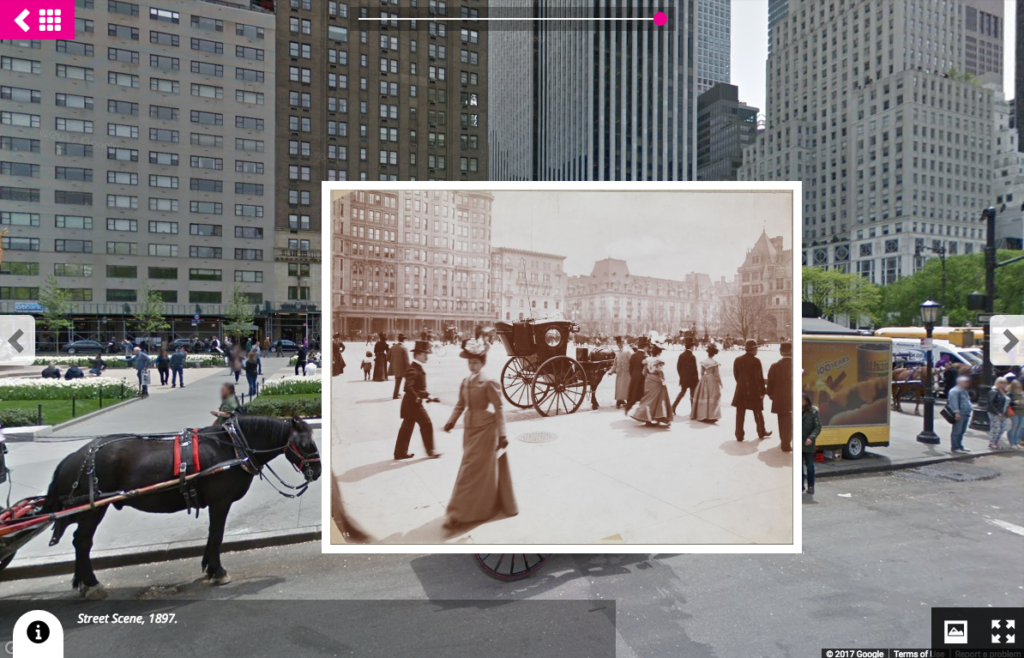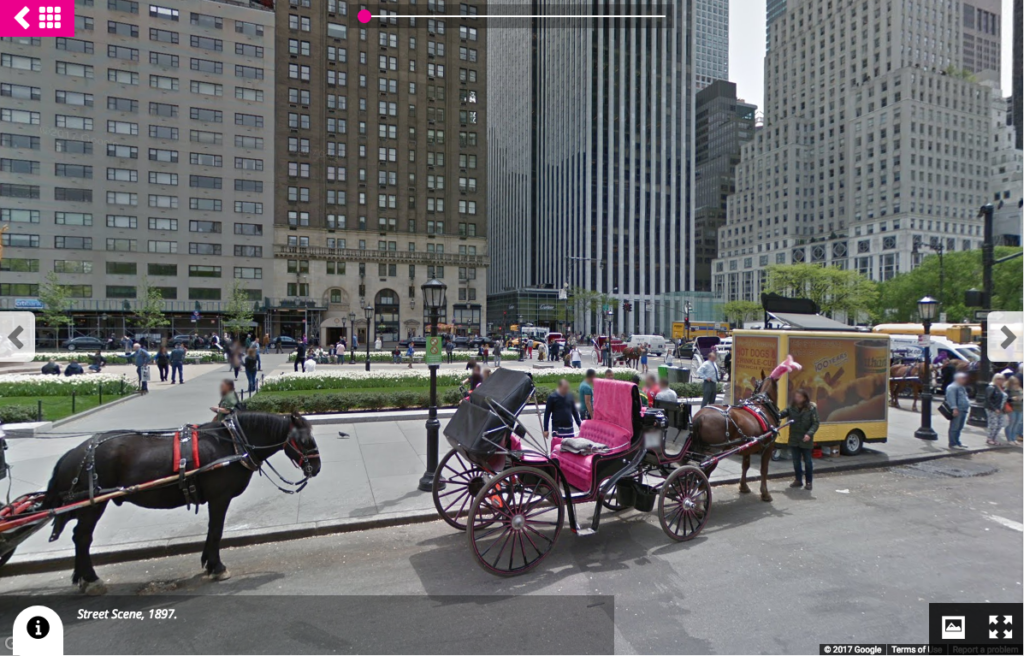 See more Gilded Age photos like these on the Museum of the City of New York's Channel.
Pinner of the Week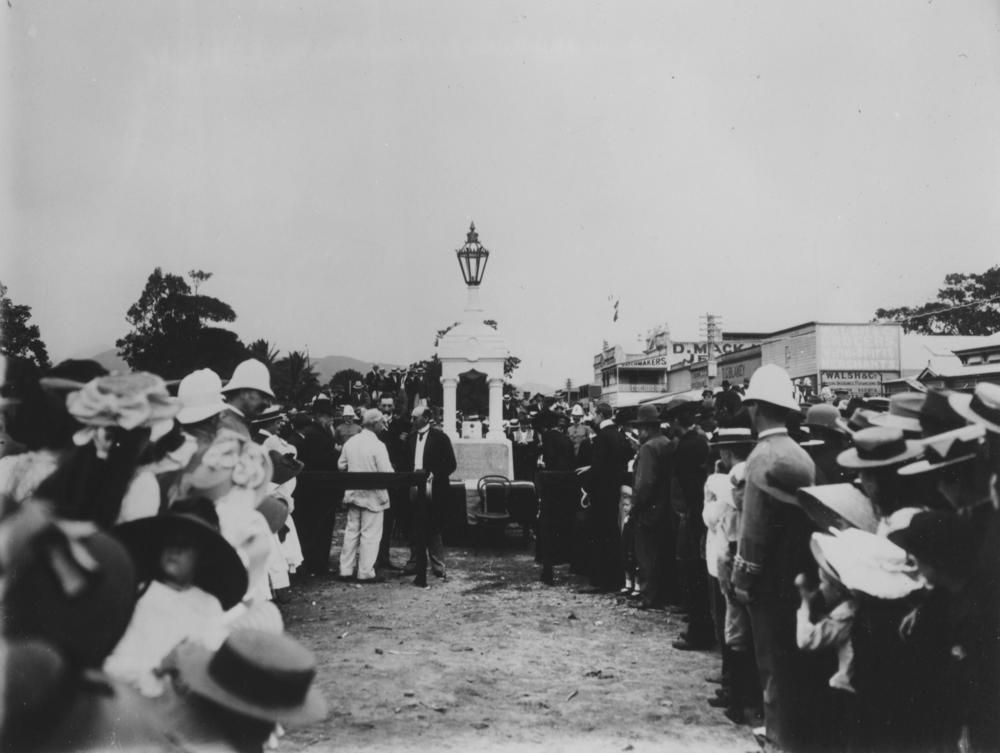 Pinner of the Week is Cairns Time Machine ™, a wonderful recent Channel focused on sharing the lost history of Cairns in Queensland, Australia. Cairns Time Machine has a very specific origin story; its creator conceived of the idea of the project on November 17th, 2012 when attending the opening of the new Cairns Cruise Liner Terminal. An observation of the port area, and the shocking realisation of just how many old buildings had been torn down for redevelopment, spurred the need to document Cairns lost history. The result is a great interactive tour of the central and port area of Cairns, complete with photos and stories. The Channel contains historic images of Cairns supplied by the State Library of Queensland and the Cairns Historical Society.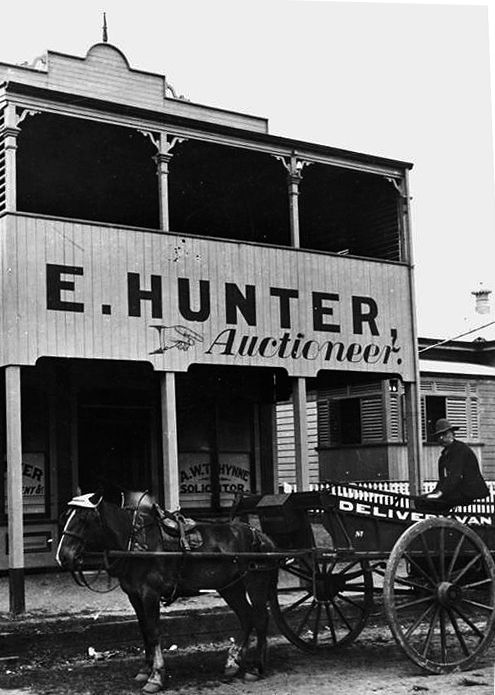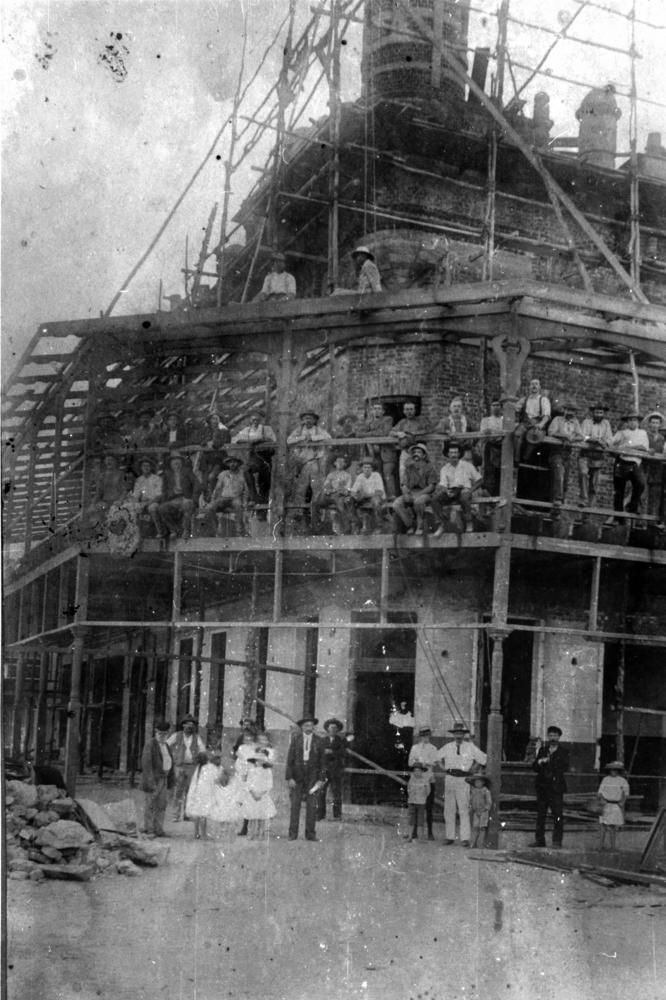 I love the passion here for sharing local history, and the fact that an individual has reached out to and collaborated with local institutions to help in this task. All the Cairn images are Street Viewed very nicely, and the Channel has a cool name to boot. Check out more Time Machine images and stories here.
 Story of the Week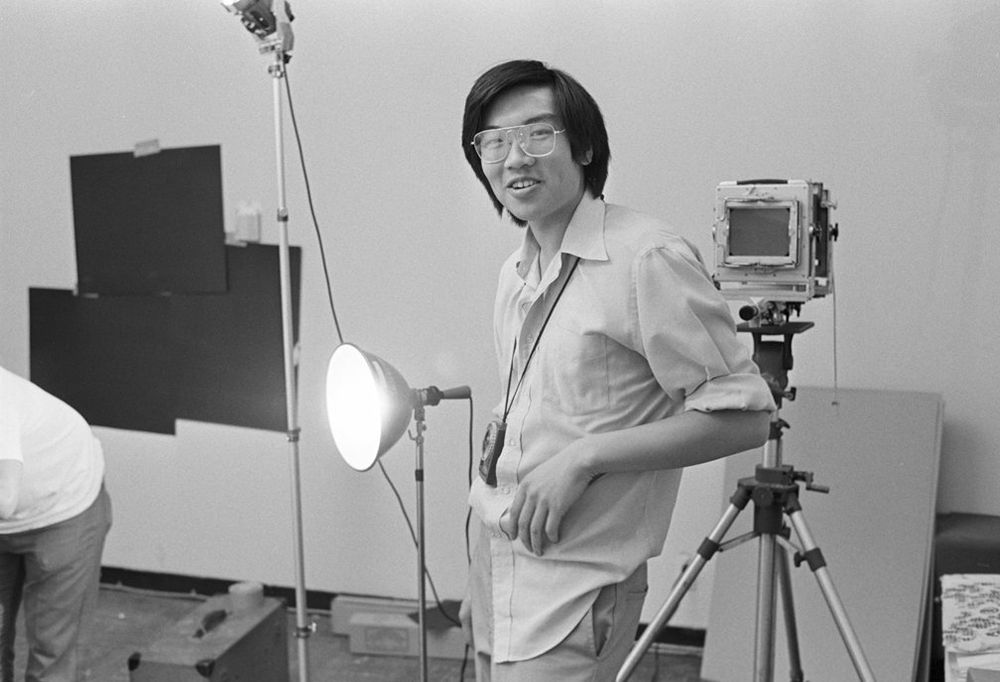 We have a special Story of the Week, with a personal contribution from one of the founders of Visual Communications, Eddie Wong. The story begins with the Visual Communications Archives and Media Resource Library, who recently created a Channel containing stories of pioneering Asian Americans in film and beyond. Based in the Little Tokyo area of Downtown Los Angeles, the Visual Communications Archives holds one of the nation's most comprehensive repositories of 20th Century Asian Pacific American history. In their own words, the VC's holdings, though specific, "affirms a culturally pluralistic view of American society. This view resides in the heart of VC's mission — to promote intercultural understanding through the preservation of our cultures, communities, and histories in America."
Eddie Wong is one such individual who has been an important member of the Asian American community in California. Wong and his fellow founders envisioned Visual Communications as a filmmakers' collective, one that sought to re-represent the history and culture of Asian Pacific Americans and use media for social change. This vision has helped the VC grow into a community establishment that now trains future generations of Asian Pacific American filmmakers. In truth however, Wong cannot only be called a filmmaker but also an author, arts administrator, and political campaigner. His time outside VC has seen him as a the founder of East Wind Magazine, the National Field Director of Rev. Jesse Jackson's 1988 Presidential Campaign, and more recently the director of the Angel Island National Immigration Station Foundation among other roles.
Recently, Wong himself got in touch with Historypin to contribute further information for his VC pinned-photo, pictured above. Imagine my surprise when the person who used our "suggest more accurate details" feature was the photo's very subject!
I asked if he could contribute a few words about his time at Visual Communications, as well what inspired him to become a filmmaker, and he kindly obliged. Here is what he had to say:
"When I look at that skinny, young man in the VC archives' photo, I see someone who was thrilled to be involved at Visual Communications with such talented artists as Bob Nakamura, my mentor, and Alan Ohashi, Duane Kubo, and Pat Lau Miller (who probably took that photo).  From the very beginning, VC's mission was to create media products (slideshows, photo exhibits, children's books, films) that would tell the Asian American story from the inside. This process of revealing our true selves, unfiltered and uncensored, became our quest.  We had so much fun discovering the stories of ordinary people who collectively did extraordinary things like build California's agricultural industry or found quiet moments of contemplation amid backbreaking work. My interest in filmmaking probably stems from being the family photographer.  I loved taking snapshots with our Kodak Instamatic and was encouraged by my father, who pursued photography briefly as a young man.  Growing up in a laundry in Hollywood also whetted my appetite to explore visual images as my brother and I routinely dumpster dived looking for animation cells and celebrity photos. Becoming a filmmaker was also enabled by the Ethnocommunications Program at the UCLA Film School.  This affirmative action program sought to increase the minority composition of the film program from a few to 50. Getting access to film equipment and instruction simply opened the door for us to create work that no one had bothered to do before: stories of Japanese gardeners, Chinese laundrymen, sewing women, Asian American youth gangs, etc. As film school wound down, several of us decided to continue working together and the rest is history.  Before there was DIY, there was "let's give it a try."  And it continues to this day that Asian Americans tell our own stories, recasting our images for all to appreciate."
I thank Eddie Wong again for these inspiring words, and Visual Communications for doing what they do best.
Check out the VC Archive Channel here, as well as their blog.