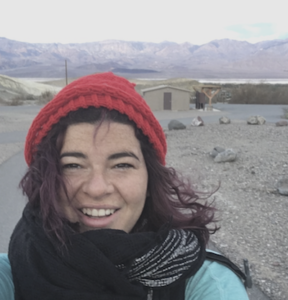 We're excited to welcome Hali Dardar to our New Orleans team! Hali joins Historypin as Partnership Manager, helping the US team with process development, product design, and general operations.
Before joining Shift, Hali worked as a Program Manager for the Louisiana Endowment for the Humanities refining their intergenerational family literacy programs through developing operation procedures, leading training workshops, and managing digital interactions.
Interested in exploring how digital documentation can create organized cultural participation, she co-founded the Houma Language Project to create a community-based documentation group for preservation efforts of language and culture in her community.
She holds a M.A. in Arts, Culture, and Media from Rijksuniversiteit. Outside of work, she enjoys puns, linguistics, and folding large pieces of paper into three dimensional shapes, and projecting videos onto them.