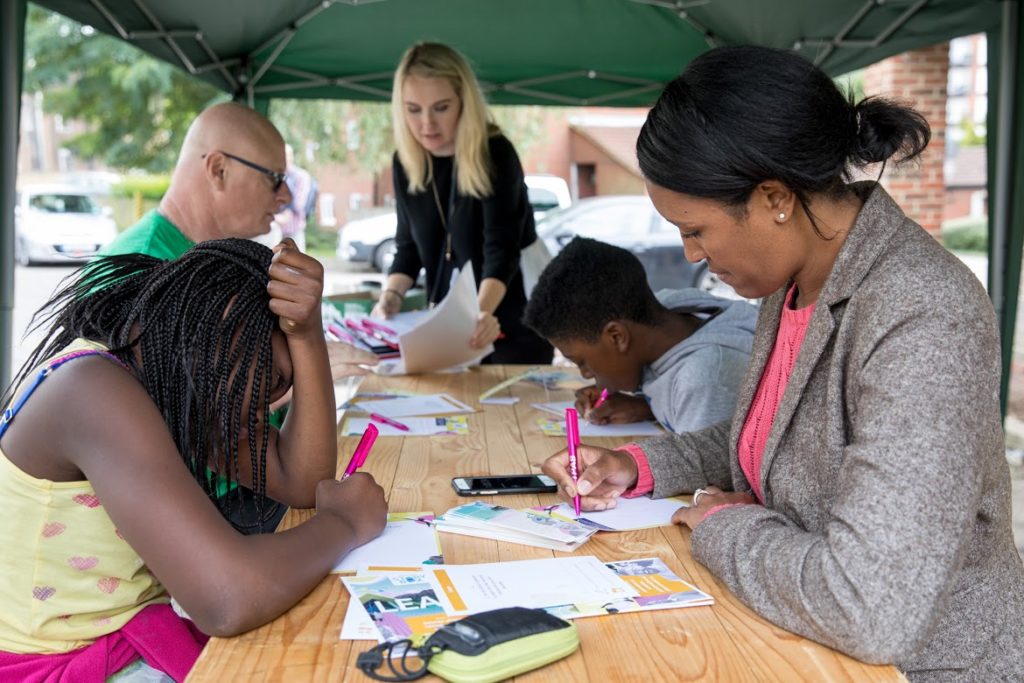 Historypin's Storybox is a story sharing event programme that's been developed out of human-centred design and research to make facilitating face-to-face interactions natural and engaging for participants from all walks of life. The programme's main tool is a portable kit that contains everything you need to run an event, from promotional materials to step-by-step facilitator guides, and built-in impact reporting. It's suitable for community organisations and groups of all sizes and types – we're especially looking to work with local housing authorities. 
Our US programme is well underway with over 20 partners already on board. Now's your chance to help us shape and refine the programme for the UK, joining us on our mission to build stronger, happier and more cohesive communities through the power of story sharing.  
As a pilot partner you'll receive a significantly subsidised events programme kit, thanks to Big Lottery funding, as well as dedicated training and support from the Historypin team throughout the scheme.
The pilot runs from April to June 2018 and we'd love to have you on board!
Places are limited so please get in touch with Nicole Emmenegger nicole@historypin.org by 16 April 2018 to talk about how to get involved.
We're looking forward to hearing from you!