Over the last year, thanks to funding from the Big Lottery Fund, Historypin has been developing and testing story gathering methodologies with older people all across the UK. Ultimately, our aim is to develop heritage based tools and services for organisations to help engage those at risk of social isolation.
Our partners at Leeds Library Service, Tyne & Wear Archives & Museums and Norfolk Library & Information Service recently shared with us some comments from participants.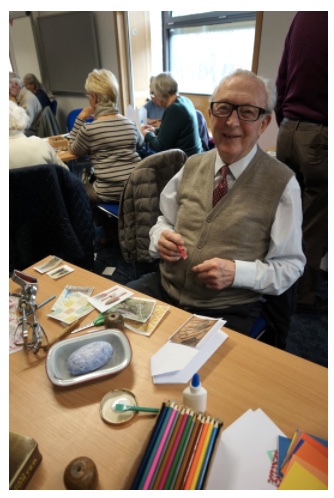 In Norfolk the Time Travellers reminiscence groups use the library service's existing resources as a basis for themed story-sharing sessions. These resources stimulated discussion and stories were then identified and recorded to share on Historypin. One participant noted "The most important thing I have gained is seeing how other people slotted into our community – like pieces of a jigsaw. And hearing what was going on in other parts of the city and the county."
In Tyne & Wear, the team worked with the Sight Service group. During a visit to the South Shields Museum the members were enthused to explore local history and how their stories fitted within the local collections.
One participant noted that he enjoyed making friendships with people and developing new insights – social and historical. "I enjoyed talking about myself – my past and contributing something to society. I'd rather be remembered on a website than a cold tombstone!' 
Meanwhile in Leeds, through group and individual sessions both participants and family have seen the positive effects. The daughter of one's participant remarked: "Mum said she had a lovely time…part of setting this up was to have something that she does for herself, without me, which is good for her but also releases me a little from feeling I have to be there quite so much."
To learn more about the programme and our future plans contact Nicole at nicole@historypin.org.