We've just launched a new section on Year of the Bay called History Mysteries that asks for your help in improving our knowledge of the past using your knowledge of the Bay Area.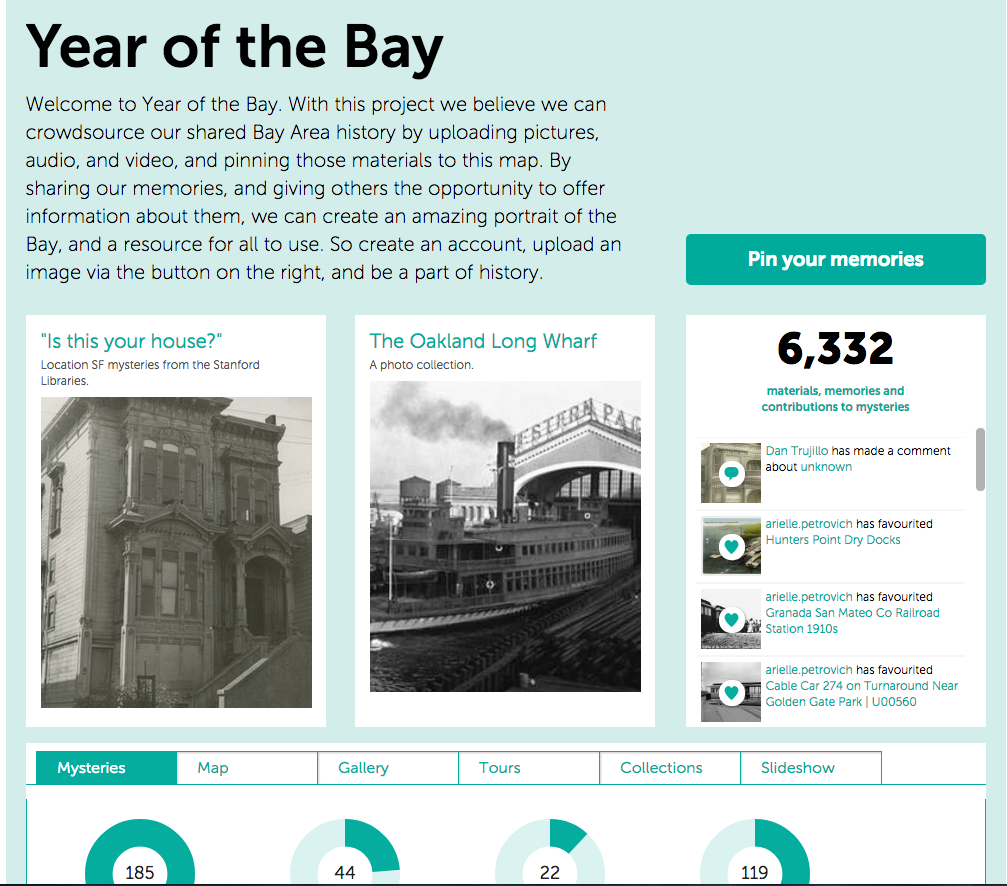 Starting with 500 photos from the San Francisco Public Library's San Francisco History Center, we're hoping you can help Street View this survey of churches, theaters, schools, playgrounds, and businesses from 1964 San Francisco.  We have a pretty good idea of the locations of these photos thanks to the work of the OldSF team, and with your help, now have the ability to take it a step further and overlay the old photos onto the current Street View and see how these locations look today (or close to it).
It's easy to get started.  Here's what to do:
Go to yearofthebay.org and at the top right, log in with Google, Facebook, or Twitter account
scroll down until you see the Mysteries Tab, and click on it.
On the left side, select Show me: Unsolved mysteries, and Only Show: Street View mysteries. This will get you into the current batch of 1964 photos.
Choose a photo you want to overlay, and select Solve.
Once you have it the way you want it, click Record Position on the right and tell everyone why.
That's it!  Because this is a beta tool (which is to say we're still working on it to make it better), if anything weird happens, feel free to comment on this blog post, or fill out this easy form to let us know what happened.
Thanks for your help in giving us a better picture of what the past was like!