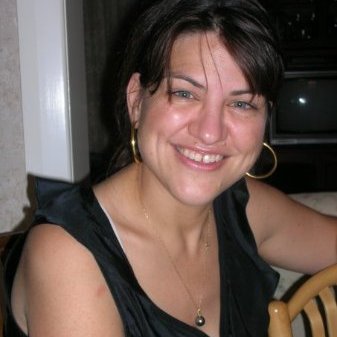 This post comes from Anita Lewis, Program Officer in the Asia Pacific Design Library at the State Library of Queensland. Below, she goes behind-the-scenes of the Library's recent The Salon Electric exhibition and their use of Historypin as a way to digitally capture people's memories of neon in Queensland, Australia.
The neon sign is fast becoming a lost part of the Queensland story.
The nature of neon signs is as transient as the businesses they helped promote. As businesses closed their doors, neon signs were also quickly removed from building facades.The once-prominent illuminations in our cityscapes have become but a vague recollection, particularly if no photographs are around to jog our collective memory.
With the advancement of digital signs and LED lighting, neon signs have been relegated to quaint old-fashioned technology. It is sadly a dying craft in Australia and in Queensland there are less than a handful of neon sign makers still plying their trade.
Neon came to Queensland in the 1930s and was used by businesses as a drawcard to attract new customers. "Look for the neon sign" was the throw-away line used in newspaper advertisements of the day. You weren't in business if you didn't have a neon sign out the front of your shop. In Queensland, the resort town of the Gold Coast in the 1950s and 60s had the largest concentration of neon signs.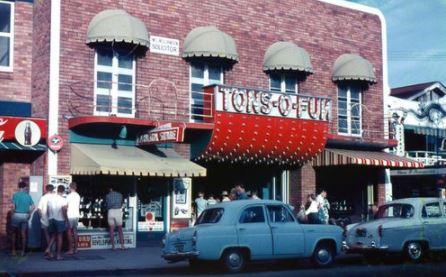 We quickly realised while curating items for our neon exhibition, The Salon Electric, that many of the neon images contained in our collection were not easily identifiable. Catalogued under advertising, fluorescent or lighting, very few of the digitised images were actually described as neon signs.
Who could have imagined that neon would be "a thing"? The neon signs in the images were merely a backdrop to other things occurring in the photographs rather than the signs themselves. Additionally, there are only a handful of night time photographs – for the novice neon spotter it is not always clear whether the signs are in fact neon, especially if the images are black and white or daytime shots.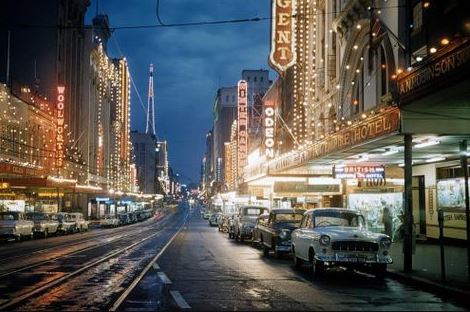 From our research we discovered that new neon signs were a newsworthy event in the community and generally made the local press. Trawling through digitised newspapers we were able to pinpoint where many of the neon signs were once located, allowing us to go back through images in the library catalogue with the name of a business or an address. We were then able to tag the images as neon.
So, how do we capture the remaining neon signs in Queensland and how do we reach out to people who may have photographs of neon-lit 'nights-on- the-town' tucked away in their family albums?
Enter Neon signs in Queensland Historypin.
We have invited Queenslanders to share their own photographs of local neon signs on Historypin to help us to digitally capture neon signage. The signs are an important part of Queensland's visual design history.
Our aim is to engage the community to help us compile a state-wide photographic record of lost signs or surviving signs before they disappear.
Since starting the Historypin, we've had contributions from people based in Brisbane as well as in regional areas such as Cairns and Toowoomba. From neon signs advertising long forgotten nightclubs to signage from defunct shopfronts, we have initiated a conversation which we hope the community can help us continue well after The Salon Electric exhibition.
In our spare time we have taken photographs of the remaining neon signs surrounding the State Library of Queensland in the Cultural Precinct and we are conducting a walking tour which we hope to add to Historypin tours. We've also re-pinned images from other Queensland institutions such as Gold Coast City Library and Queensland State Archives who have photographs of neon signs in their collections.
It is only the beginning. We are heartened by the response we have received and encourage anyone with old neon sign photographs from Queensland to share the love and fill in the gaps of the neon story.