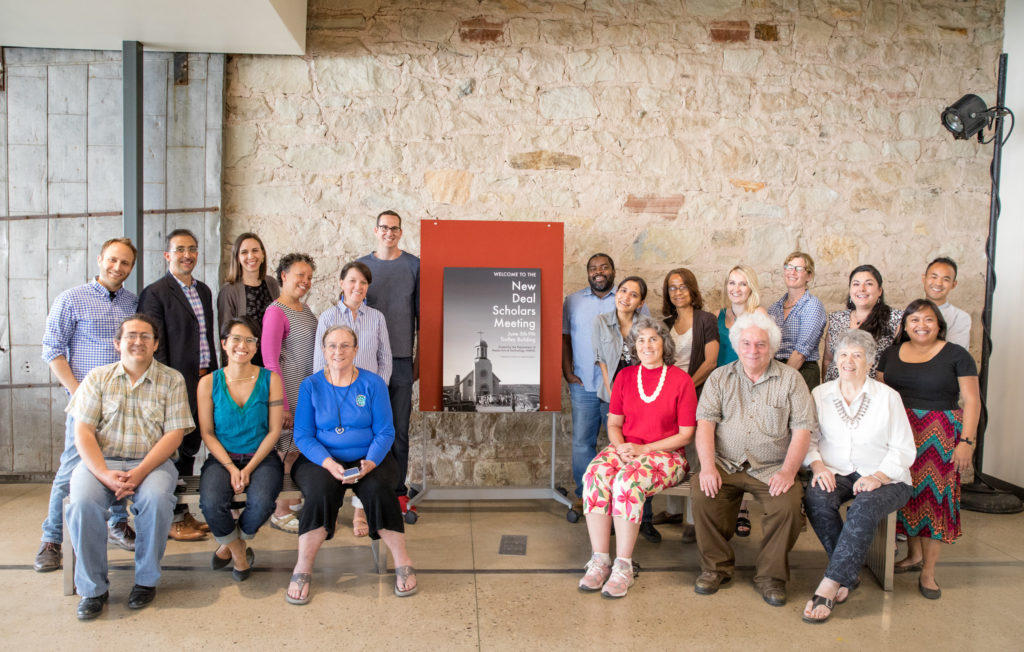 New Mexico Highlands University, recipient of an Andrew W. Mellon Foundation planning grant in partnership with Historypin and Photogrammar, hosted a week long meeting in Las Vegas, New Mexico June 5-9. The aim of the meeting was to explore the possibilities of academic scholars and local communities to find shared research around the 150,000 Farm Security Administration photographs from 1933-1944 that have been mapped to the county level around the country.
Applying design thinking to this type of community engagement, we hoped to prototype a way that scholars and community partners could forward shared knowledge of the work, and learn more about local communities and their history as part of the process. Community organizers, scholars, designers, archivists, librarians and others convened to dig deep into the needs assessment of this type of project. You can see the meeting agenda and details, and an additional photo story from Historypin Content Producer, Michael Hall.
The idea, as many well-planned ideas with the best intentions do, totally failed as we dove into the details and specifics of working with local, rural communities. But thanks to an amazing team, we were able to rebuild the idea over the course of the week to truly engage local communities and begin to draw a blueprint for how these communities can architect their own histories and institutions (to quote one of the participants Patricia Trujillo).
In the coming months, our group will continue to meet to follow up our work in New Mexico and Mississippi in particular, and publish our broader findings. On a larger scale, we'll continue to move toward grassroots community story sharing and archiving on an international scale that is based on shared values that take us far beyond colonial models that tend to be recycled and repeated despite our very best intentions.