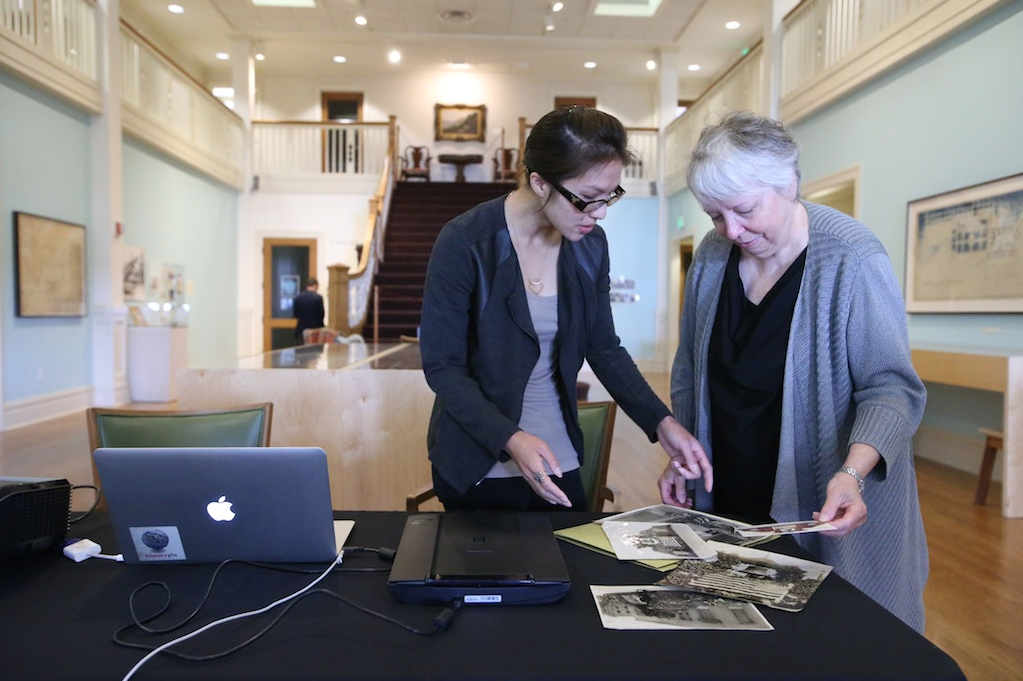 On July 17th, our US team collaborated in a public launch of Historypin's new 1915 San Francisco World's Fair mapping project with the California Historical Society (CHS), on the 100th anniversary of the iconic Liberty Bell arriving at the fair. The Liberty Bell, an American icon and symbol of independence, traveled over 3,000 miles by rail from its home in Philadelphia, Pennsylvania after hundreds of thousands of school children signed a petition to get the bell to San Francisco's Panama Pacific International Exposition (PPIE). In CHS's gallery festively-decorated with paper bells, Community Officer Kerri Young helped Rose Marie Cleese, the granddaughter of San Francisco's former Mayor Angelo Rossi (1931-44), scan never-before-seen family photographs into our new digital project.
At the time of the fair, Rossi was a florist who helped design and build the ornate float that carried the Liberty Bell from San Francisco's Townsend Street rail station to the fairgrounds in what is now the city's Marina district. Rose Marie contributed photographs of the float on its procession, as well as of her grandparents and mother posing with the Bell in its temporary home in the fair's Pennsylvania Building. Remarkably, Historypin contributor Lynn Sons was able to identify her own grandfather, who was a member of the Liberty Bell Honor Guard at the fair, in one of the photos that Rose Marie contributed, and we were able to connect the two of them in this piece of shared history.
The Liberty Bell sub-project is a great example of the collaborative archiving we hope to encourage around the PPIE, with institutions such as the Historical Society of Pennsylvania and The San Francisco Public Library contributing along with individuals like Rose Marie and Lynn Sons. We hope that many others will be inspired to contribute their family photographs and help enrich the 2000+ existing pins in the project as we continue to celebrate this special centenary year.
Here are a few photographs of our fun day scanning and pinning: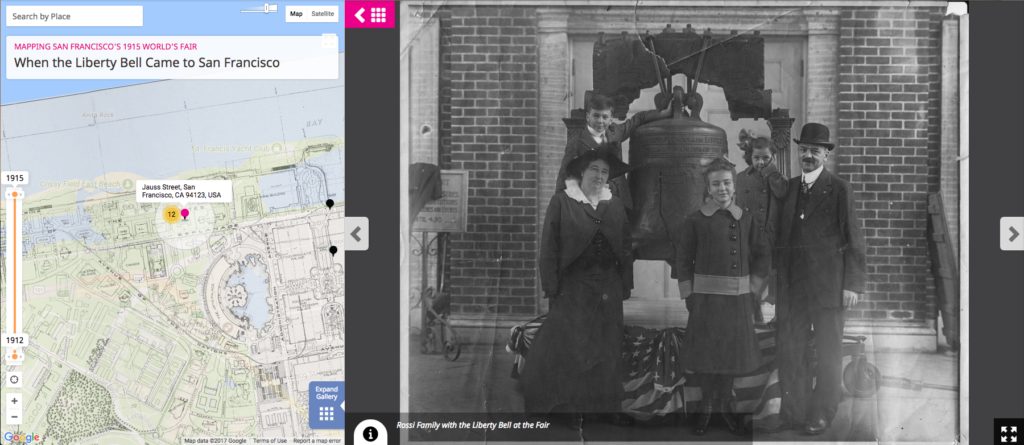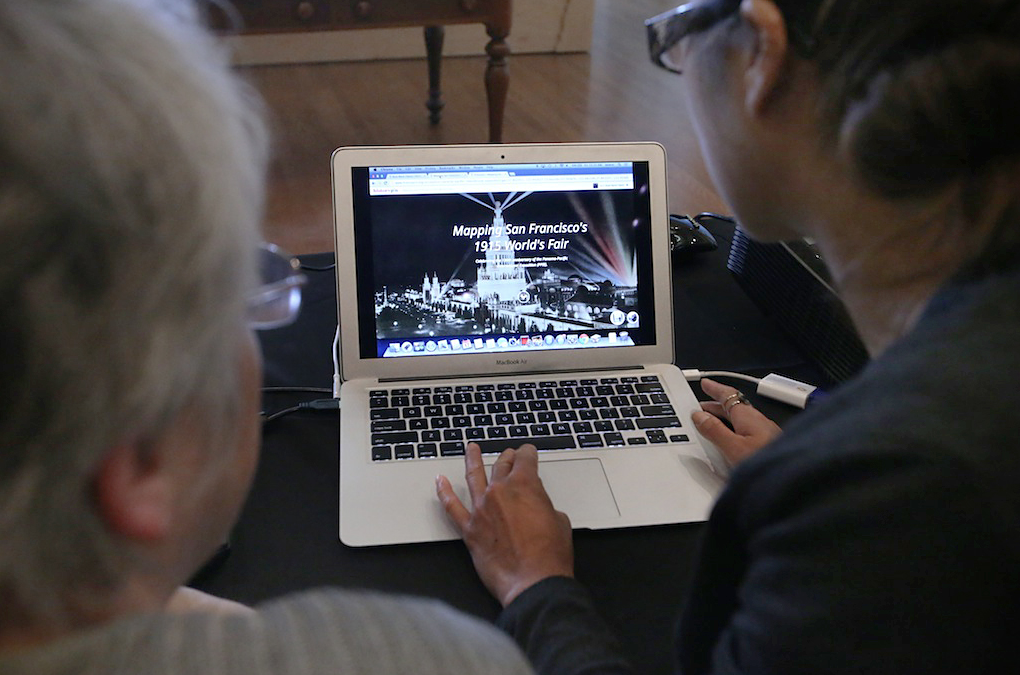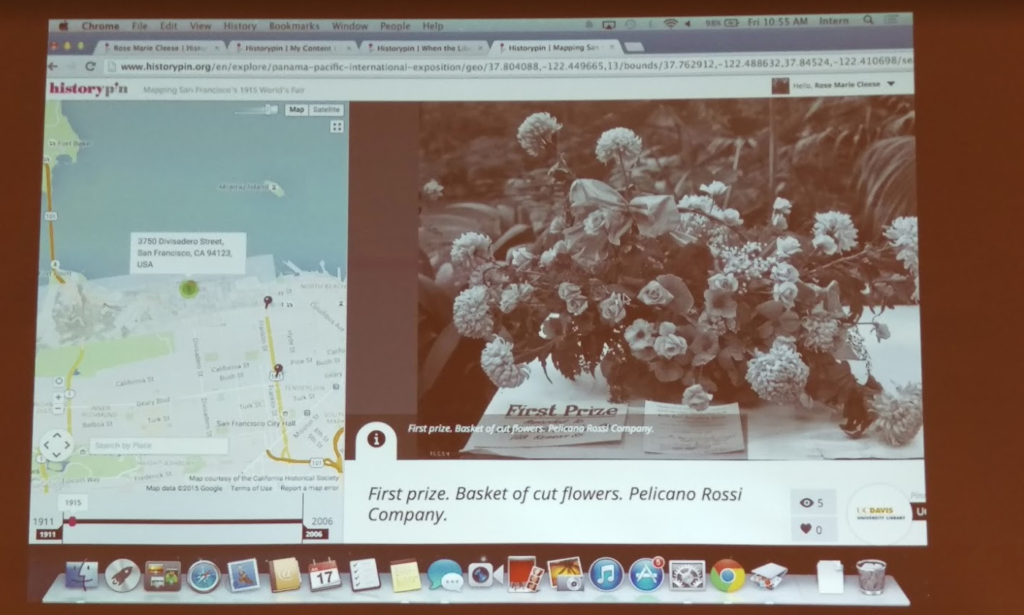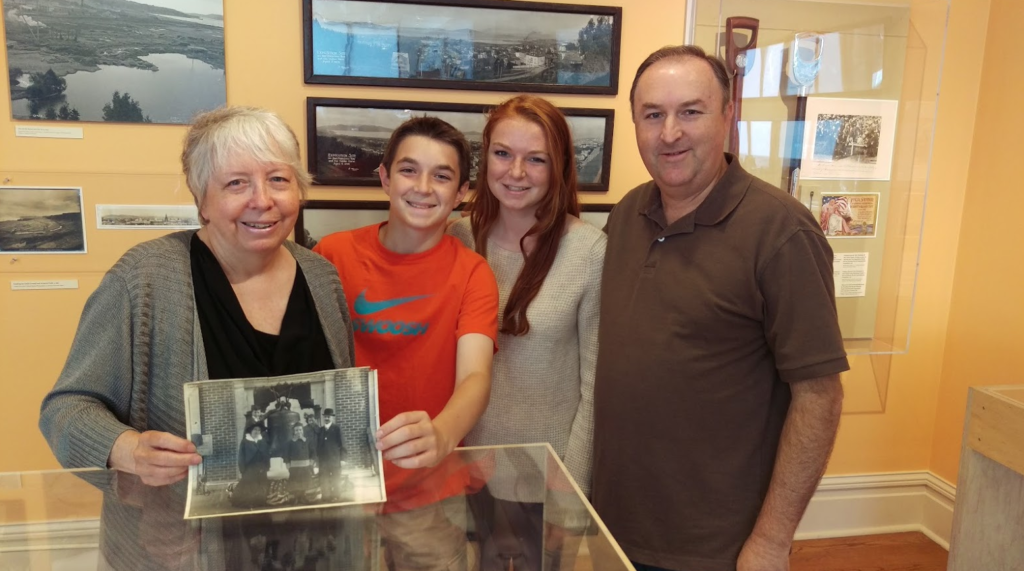 See some great local media coverage of this event here and here, and add your own photos or comments about the fair by visiting the project page here.
---
To obtain prints of Mike Koozman's photos, visit http://koozmin.smugmug.com/