Here is a late-June roundup of some of the great ways people have been using Historypin recently and sharing it with us over social media: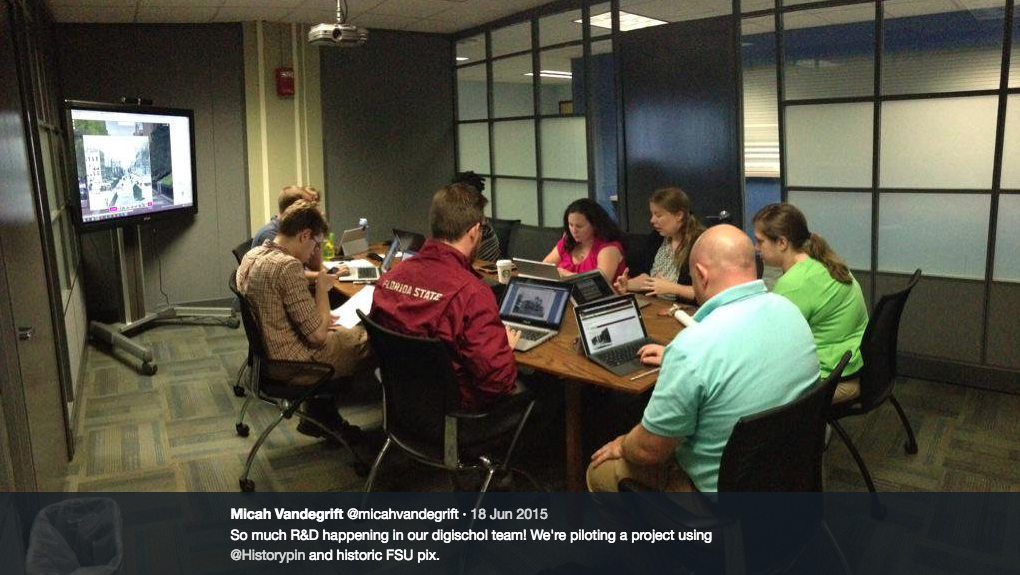 New York City preservationists have just won additional funding to help map places in the city important to the LGBTQ community on Historypin.
The New York LGBTQ Historic Sites Project, led by Jay Shockley, has received funding from the New York Community Trust and the Arcus Foundation to map out sites with potential national landmark status. Allison Miller (@Cliopticon), shared in her American Historical Association blog post how the project work over Historypin will take this a step further "by collaborating with academic historians and archivists (who will provide layers of "context" for each site) and, in a subsequent phase, LGBTQ community members themselves (who will crowdsource layers of the map with documents from their personal archives, such as photographs and letters)."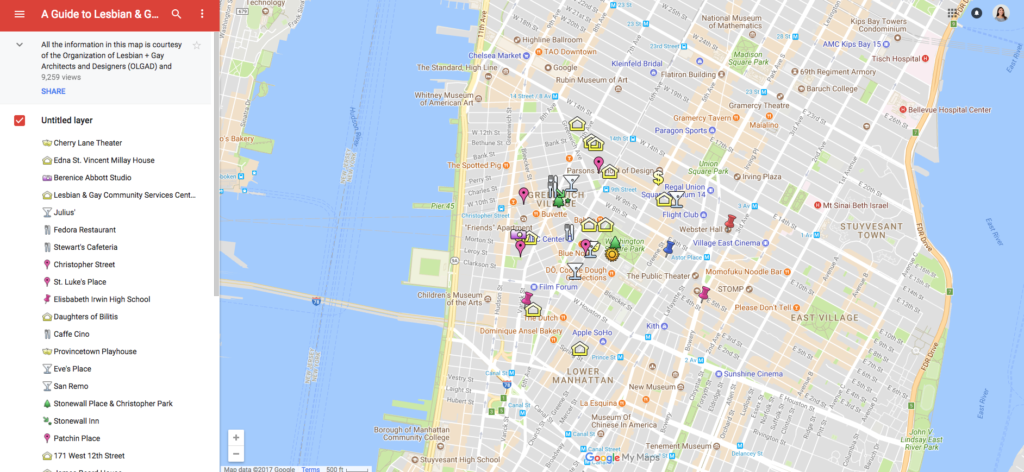 Miller also points out that this project follows on the heels of a similar initiative happening in California for LGBTQ sites, Historypin project California Pride.
Read Miller's post and learn more about the NYC project here.
Public History graduate students at American University in Washington D.C. are sharing how they are using Historypin in the context of their studies.
Alexandra Erichson shared in her blog post "Inconvenient Camels" the experience of using Historypin for a class assignment. In particular, she talks about the experience of utilizing our Street View feature, while pinning images from both the British Museum and Metropolitan Museum of Art of early 20th century Egypt. Read Alexandra's post here.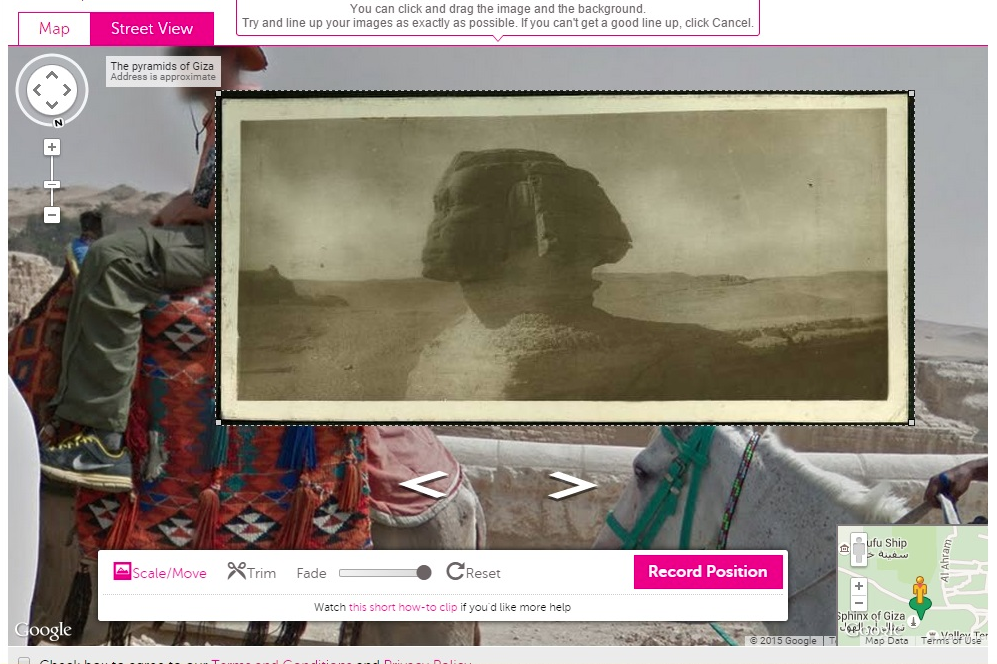 Sydney Johnson, another student of Public History at AU, also writes about her experiences of using Historypin for the first time, and explores how adding "space" into the the process of content curation and sharing brings "a deeper connection with the material being presented." She created the Tour "Freedom Summer," as an opportunity to help memorialize sites important to minority experiences.
Read Sydney's blog post
here
.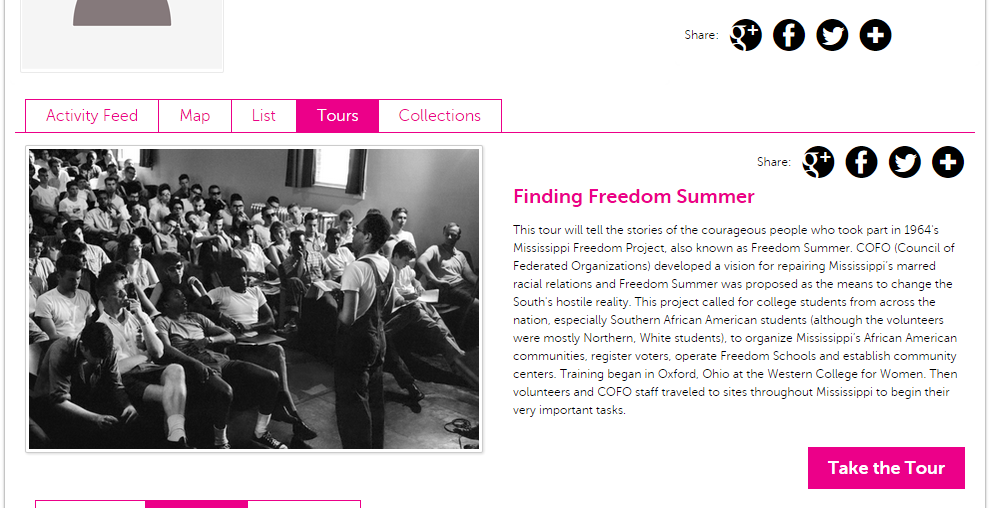 A local San Francisco Bay Area archive and a museum took a #PINOFTHEDAY as opportunity to reflect on an important WWII event.
Our recent #PINOFTHDAY came from the collection of UC Berkeley's Bancroft Library, who are sharing new content on our site ahead of the Rare Books & Manuscripts Conference in Oakland and Berkeley at the end of this month. The WWII-era image, a photo by famed photographer Dorothea Lange, depicts those of Japanese descent on the sidewalk about to travel to internment camps across California. The photo, taken of what is now the site of the Oakland Museum of California, prompted the museum to share a reflective post with their followers, copied below.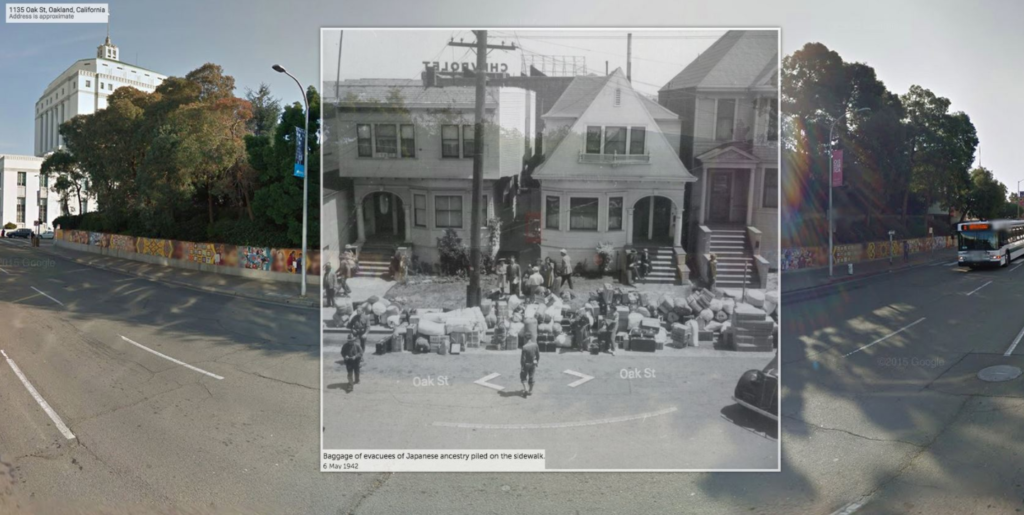 Layering the past and the present in a whole new way…

Historypin is a web platform where historians, community members, and everyday people from around the world can share the history of places that matter to them. As the "Museum of the People", the location of the Oakland Museum of California holds a special place in the hearts of many communities… but it wasn't always that way. Yesterday's Pin of the Day on HistoryPin came from The Bancroft Library showed a photo taken in 1942 by Dorothea Lange at 1118 Oak Street, where Japanese Americans were gathered for their forcible removal during World War II. The site of this painful event would later become the location for the Museum.
—————————————
We're having fun hearing from many more folks around the world using Historypin to share the history of places. If you have a project that you're working on that you'd like us to feature in one of these posts, email me at kerri.young@historypin.org.