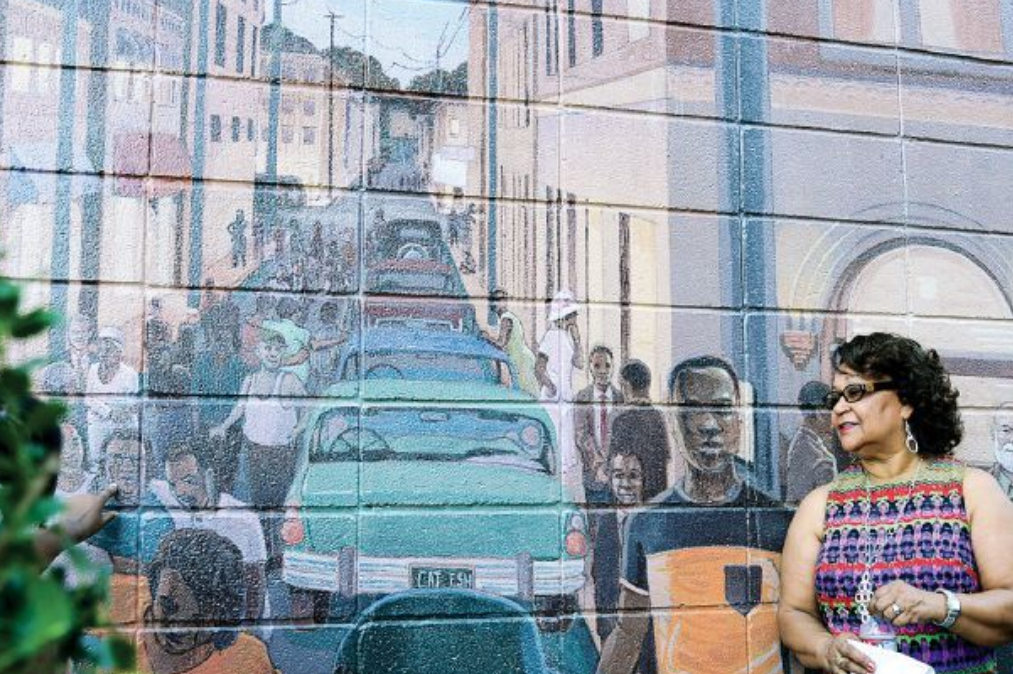 Uncovering Mississippi's Hidden History, one of our newest projects on Historypin, has been created by educators and is designed to help students, fellow educators, and the general public learn about and teach local Mississippi history. Largely focusing on (but not limited to) Civil Rights history, this project has been developed by Teaching for Change, a national non-profit organization that coordinates programs encouraging teachers, students, and parents to build a more equitable, multicultural society through education. We asked Julian Hipkins III, Curriculum Specialist and Mississippi Teacher Fellowship Project Director, and Deborah Menkart, Executive Director, to speak briefly about the driving forces behind Uncovering Mississippi:
What do you hope to achieve with this project, in a nutshell? Why is telling history from the bottom-up so important?

Mississippi has centuries of stories of oppression and resistance which could be used to introduce young people to a deep understanding of race, class, power, politics, civic engagement, the environment, economics, culture, and more in U.S. history. However, Mississippi history is too often presented to students as a series of names and dates about people who have no connection to their lives.
It is our hope that Historypin will encourage young people to research, document, and share the stories of the state's untold history. In addition, by examining history from the bottom-up, students can understand that anyone can impact history. 
We were inspired to pursue the partnership with Historypin after hearing from young people about the power of uncovering their local history. Working with a local history project in McComb, Mississippi, students said:
 "I used to think my town was small and unimportant, now I'm proud of where I'm from,"
 "I learned I can make history by what I do in life,"
 "I feel more strongly about exercising my right to vote."
Through the historypins, young people can recognize the powerful stories in their community and state history ­­and make history themselves. 
What is an example of the kinds of activities teachers and other educators will run over the platform?
Teachers and other educators will be using the website to engage their students in uncovering and documenting untold history. For example, during any period of history they are studying, students could document and pin local history examples (gravestones of soldiers during study of WWII; churches burned and/or schools integrated during study of the Civil Rights Movement; farms established during the New Deal; locations for protests during labor and the long Civil Rights Movement).
Teachers may also have students look for related sites throughout the state and connect with teachers, students, or classes to compare notes (or even compete!). 
These stories can be used by teachers and students to develop reading, writing, and critical thinking skills; civic engagement; and improve personal racial identity and race relations.
Teaching for Change will be working with teachers throughout Mississippi on the project. If you have questions about the project, please contact Kerri Young at Historypin or Julian Hipkins III at Teaching for Change.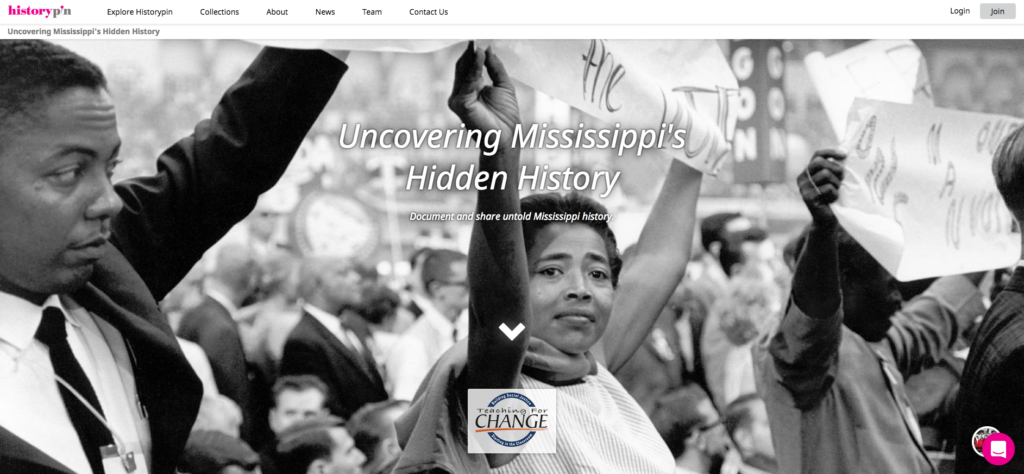 You can start exploring the project and add your own content here.