Today The Bold Italic published another wonderful photo essay featuring Year of the Bay pins from our friends at the San Francisco Public Library, part of our monthly collaboration with the popular local San Francisco magazine to feature photographs of the city's neighborhoods. This month feature's San Francisco's Mid-Market neighborhood, at the heard of the city's downtown.
The Mid-Market neighborhood, also called Central Market, encompasses parts of the city's Tenderloin, South of Market (SoMa), and Civic Center districts. Completely leveled after San Francisco's devastating 1906 earthquake and fire, the area has since been known for its gritty and colorful character, and as the subject of many redevelopment plans and battles against gentrification. The wonderful photos from San Francisco Public Library show Mid-Market's transformation over the last half of the 20th century, with the presence of now long-gone department stores, theaters, and shops.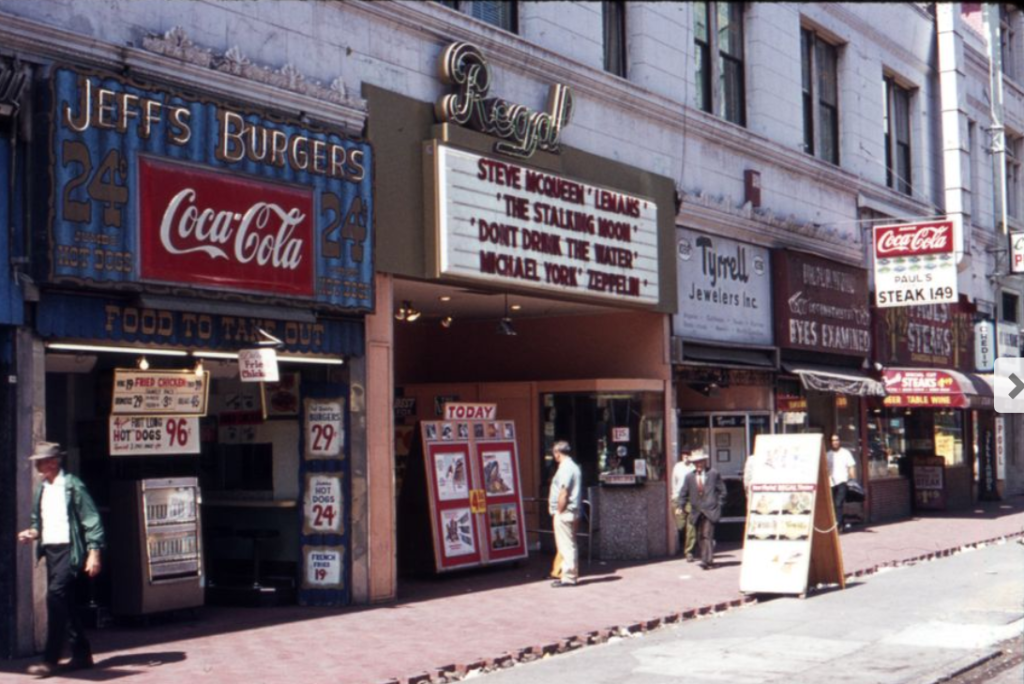 We've mapped out these photos, and the SFPL asks that you help overlay them onto their modern-day locations and leave comments using our mystery-solving tools. Here are some quick tips:
Go to yearofthebay.org and at the top right, log in with your Google, Facebook, or Twitter account. If you don't have a Historypin account, create one for free!
Back at www.yearofthebay.org, scroll down until you see the Mysteries Tab (default).
On the left side, select Show me: Unsolved mysteries (also the default), and scroll down the list of Mid-Market mysteries (among others). If you want to see mysteries that other people have already commented on, tick Show Me: Under investigation on the left bar.
Choose a photo from the list you want to help solve, and press Solve.
Depending on what kind of mystery it is, the interface will prompt you to either enter a new date, find a new location, or overlay a photo onto Street View. Once you make your suggestion, you will be able to enter in why you've made the choice you have.
That's it!  Because this is a beta tool (which is to say we're still working on it to make it better), if anything weird happens, feel free to comment on this blog post, or fill out this easy form to let us know what happened.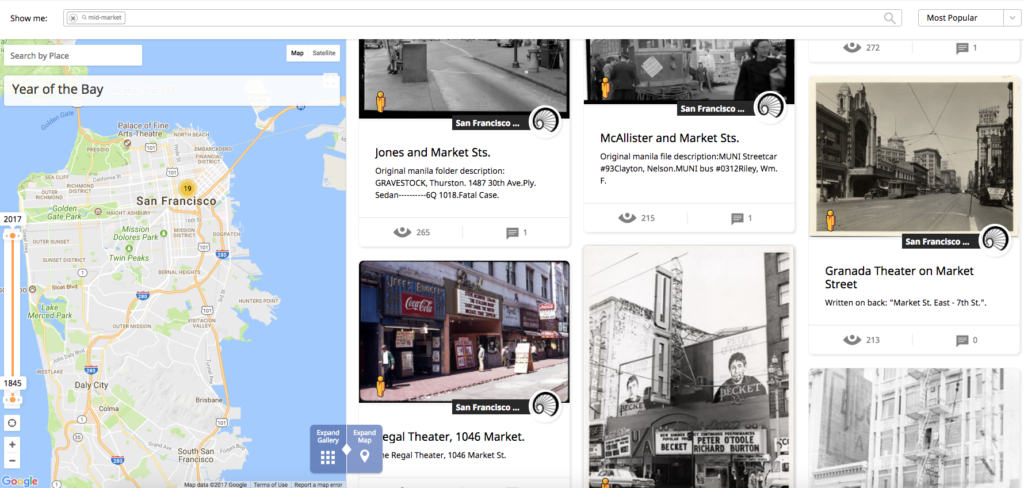 Read The Bold Italic's post featuring SFPL's Mid-Market photos here, and visit the Year of the Bay project page to start overlaying the photos onto their modern-day locations and to leave comments. Don't forget to share your mystery-solving skills with your friends!