Yesterday marked the 75th anniversary of the Golden Gate International Exposition (GGIE) on Treasure Island in 1939, the colorful world's fair held to mark the opening of the Golden Gate Bridge and Bay Bridge in San Francisco. An important event in the history of the San Francisco Bay, we are celebrating the fair in our Year of the Bay project by sharing some lovely images contributed by individuals and institutions.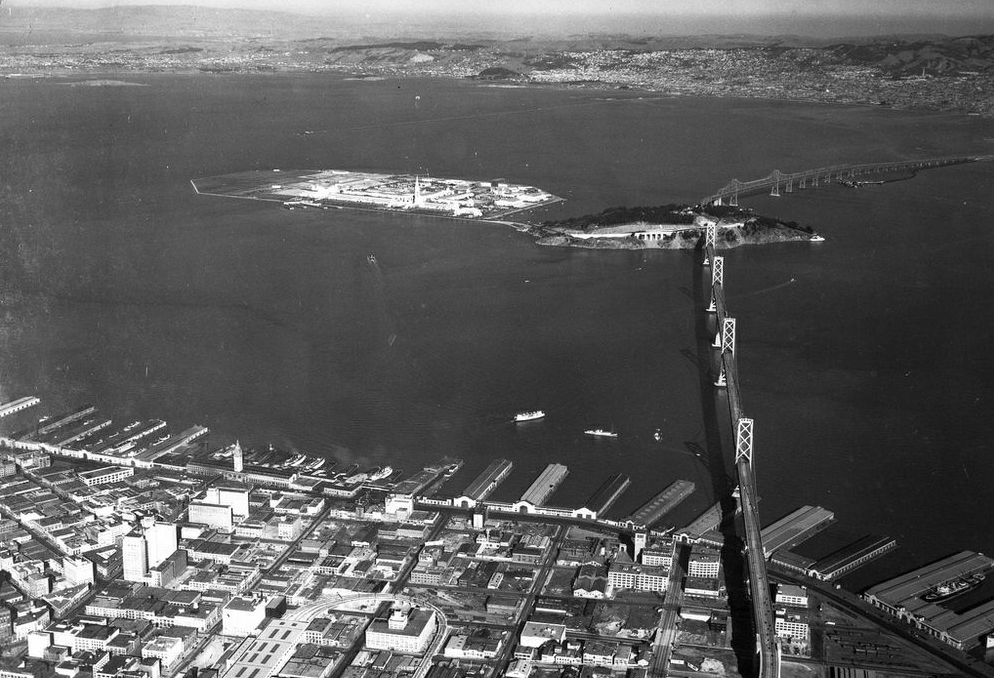 Treasure Island, an island built just for the occasion, juts out in the middle of the San Francisco Bay between the City and Oakland. With the Bay Area's two famous bridges just completed, the GGIE and Treasure Island proclaimed to the world that San Francisco was resilient enough to create a Disneyland-like wonderland in the midst of the Great Depression. As with many of the famous world fairs of yesteryear, the GGIE of 1939 featured many peculiar attractions, such as an automobile racetrack for monkeys, a Western town with little people in cowboy costumes, and Sally Rand's Nude Ranch. Elaborate architectural buildings, corny historical pageants, technological innovations, and plenty of good old-fashioned amusement-park fun and games were also what you could expect to enjoy at the exhibition.
Today, with most of the exhibition buildings gone, Treasure Island is an unassuming flat piece of land jutting out from Yerba Buena Island in the Bay and it is easy to drive by without noticing it. But at the time of the exhibition, it was a grand fairground and world destination. Here are some great images from this event mapped out in our project, from those such as the San Francisco Chronicle Archives and more: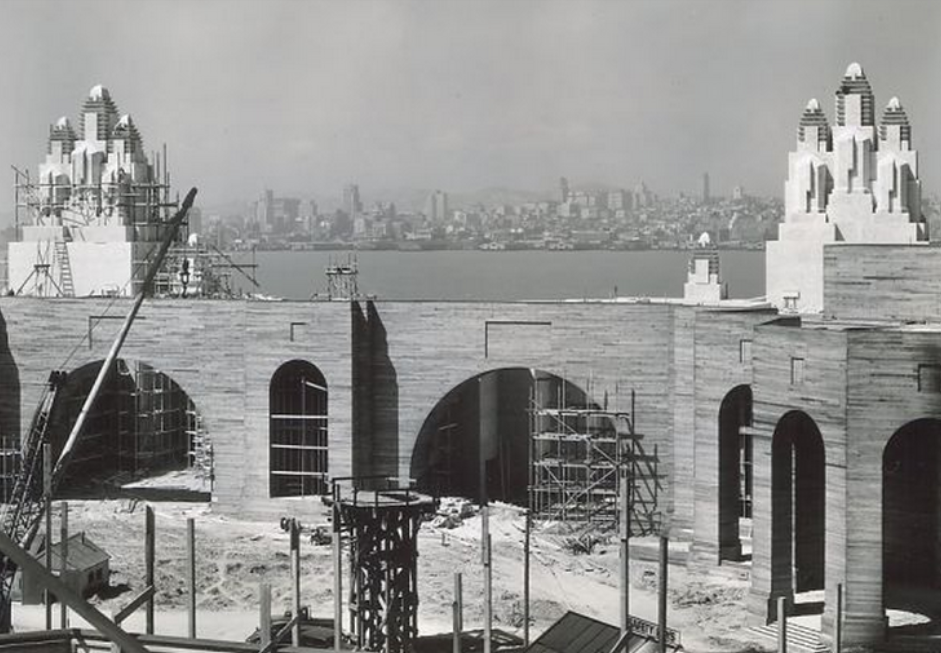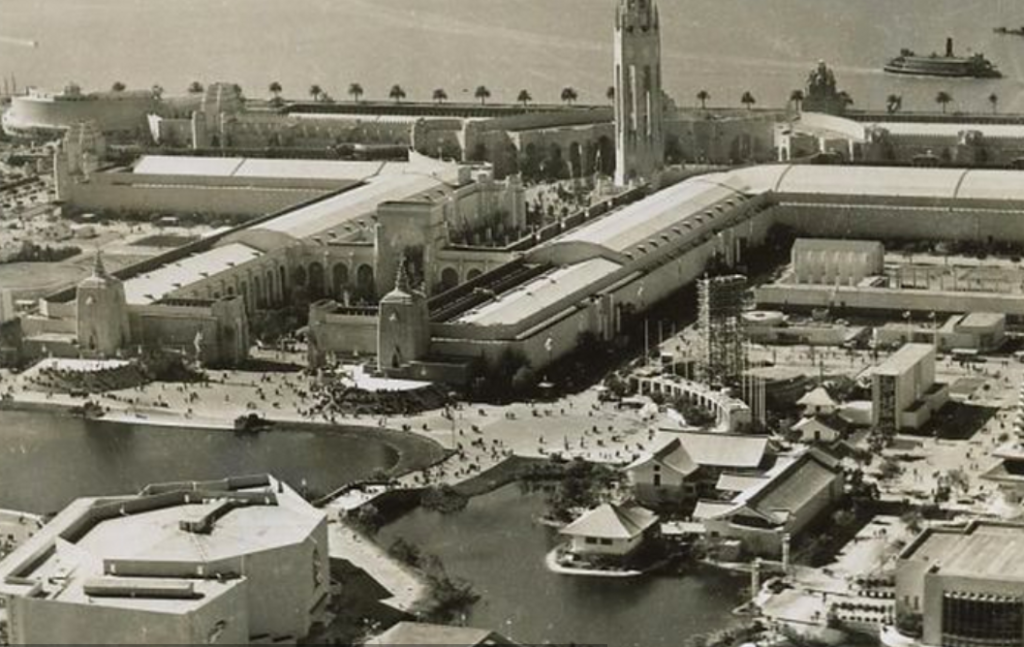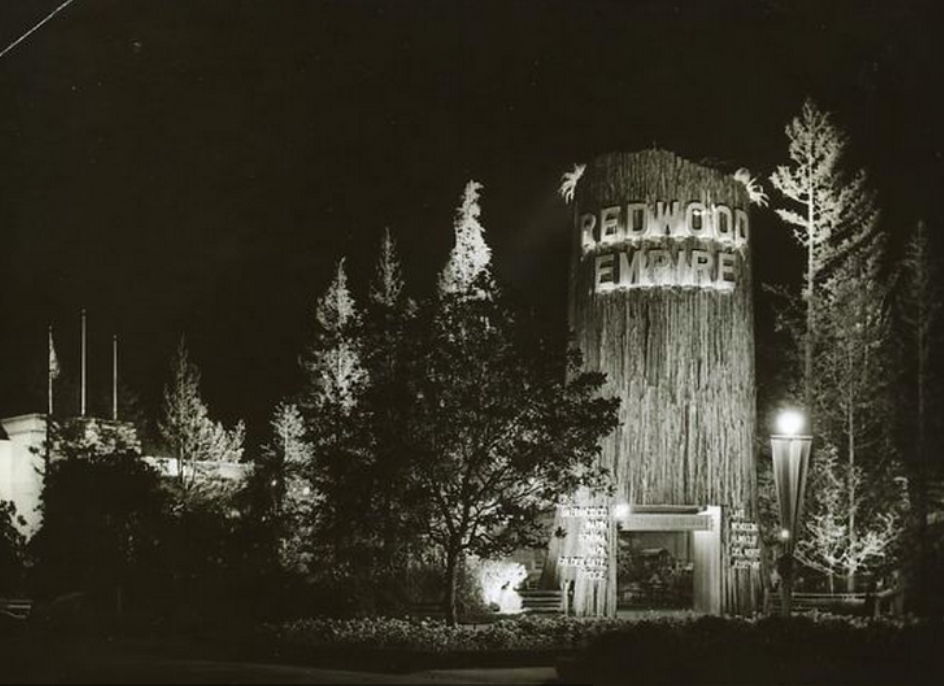 Like many world's fairs, San Francisco's turned out to be a financial failure. Although around seventeen million people visited the GGIE during its two years, the $7.8 million fair still lost money. But those who visited it never forgot their experience there.
Built and held as World War II approached, the GGIE was a last moment of simplicity before everything in the world changed. Famous SF Chronicle columnist Herb Caen, who visited the exhibition as a young reporter, later recalled, "Then came the night the lights went down forever at the 1940 Fair on Treasure Island, and we knew there was nothing left to do but wait for our war to come along and get us – for what was left of our youth died then and there, out in the black bay."
~
To explore all these images and more in our Year of the Bay project, and to pin some of your own, click the image below to go to our map of pins: