Fave Piece of Content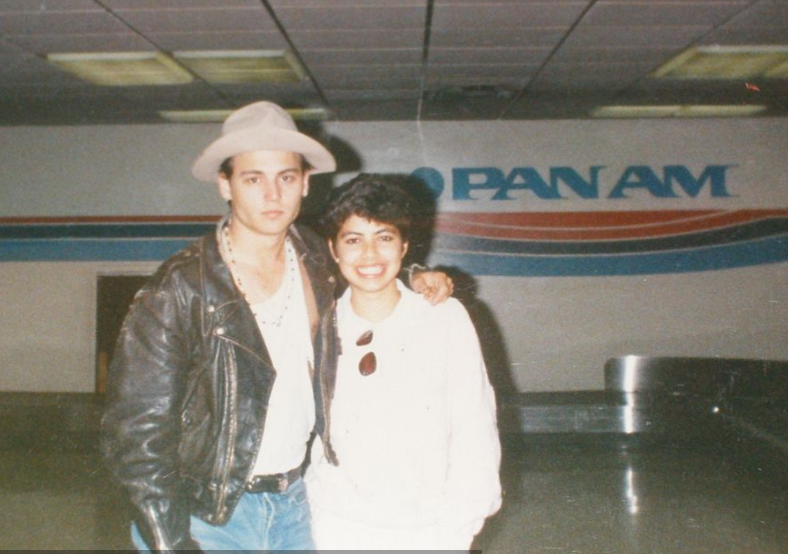 AHHHH! Oh my God, I'm super jel of this lady right now. The photo was taken in 1987, I wasn't even born then, still very jealous – sigh. Anyway my jealousy out of the way, I'm very happy that Galexa07 has shared this on Historypin. Mr Johnny Depp looking ridiculously cool along side the very smiley lady. And from my previous blogs, you may have gathered I do enjoy a hat. Galexa had the pleasure of sharing a 5 hour plane ride with Depp, from LA to Miami. She also adds what a lovely sweet guy he was. If anyone else has any amazing photos of them with Mr Depp, or any other mega stars do share on Historypin – don't forget to include a story.
Fave Story of the Week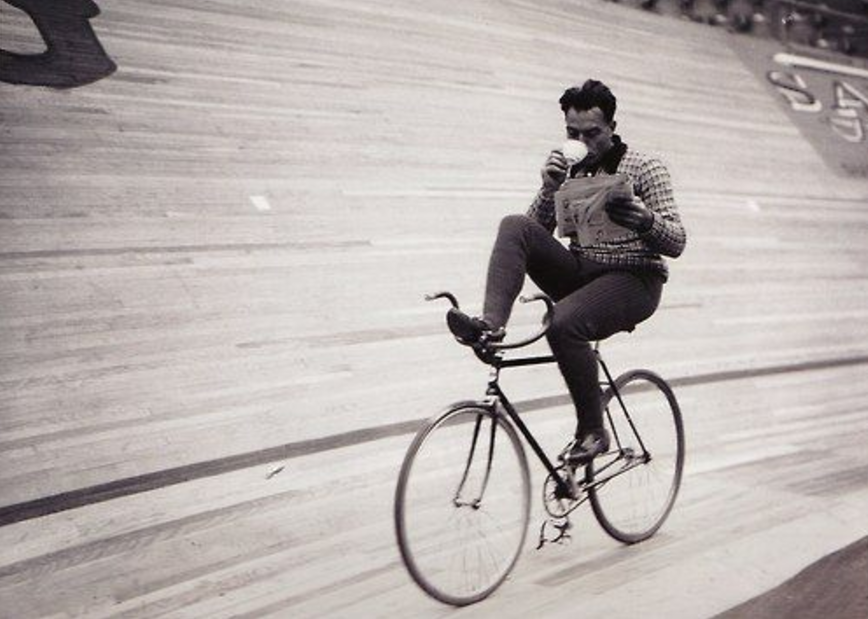 From one talented gentlemen to another, this gentlemen is competing in a six day cycling race. This race entails six full days and nights of cycling, so in the late evenings one member of the team would have to keep peddling. So grabbing a quick coffee break wouldn't be as simple as one may think. However this contestant is showing how easy it is to combine cycling, coffee and reading in one (as well as wearing a snazzy jumper). This photo was taken from the 1939 Copenhagen six day race. This photo was shared by Copenhagenize.
Pinner of the Week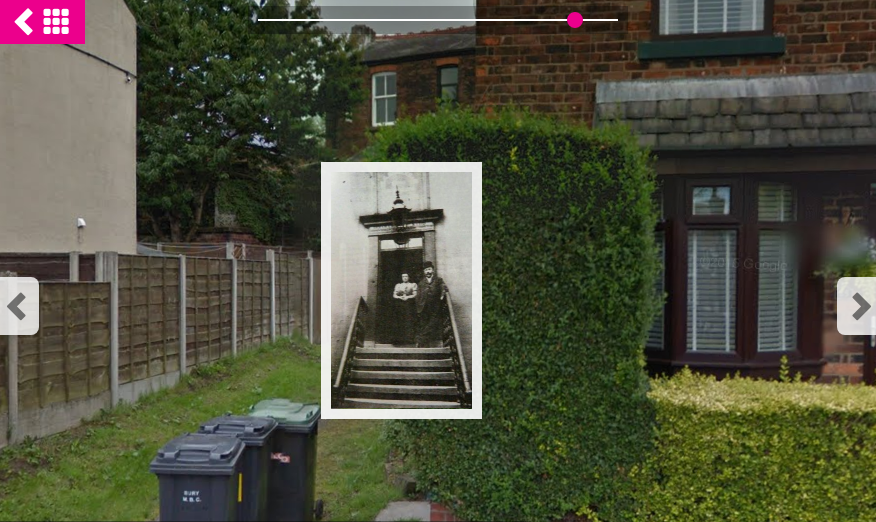 #PINNEROFTHEWEEK is awarded to S100py for their darn good Street Views this week. As well as their running theme of pubs throughout their photos – I do enjoy a good old pub. One of my favourites from their collection is Cock & Trumpet Inn, 1896 (see photo above). Could the couple outside this old school drinking hole be the landlords? And it includes another man with a hat – hehe. The Cock & Trumpet Inn is still a pub which I thinks great, but doesn't unfortunately have the same decor. My next fave from their collection is Staff of Life (New) This photo is definitely worth a play with the fade bar to show how once the building was a pub, and now it is a run down building – sad times. S100py are the History of Prestwich, Manchester UK. Check out their full Channel here.