Historypin has begun work in southeast Louisiana on "Our Story," a Knight Foundation funded pilot program to help rural libraries host events and activities to gather and preserve community memory and measure the social impact of these activities. The project is a collaboration with the Digital Library Project of America, and aims to strengthen rural communities by bringing people together to build a common understanding of their shared local history.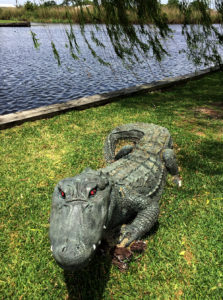 Topographically, southeast Louisiana is mostly flat. Culturally, it is anything but. With a colorful mix of customs, languages, dialects, ethnicities and traditions, southeast Louisiana was chosen as one of three "Our Story" sites (along with New Mexico and North Carolina) in part because it holds great promise as fertile ground for a storytelling project.
To get started here, Historypin had to create a process for selecting the libraries, to answer the question: How do we choose four or five library partners for the program?
As a first step, we contacted the Louisiana state librarian's office for guidance, and then made a list of rural or small libraries within a manageable driving distance (about 90 minutes or less) from Historypin's local base in New Orleans. Distance was an important consideration because we wanted to be able to travel readily and efficiently to library partners for in-person meetings and events.
Once we compiled the list, next came the "library tour" — a chance to see libraries for the first time, up close and "in operation." I visited 23 library sites in 5 parishes, taking in each potential partner's environment — its physical space, its in-the-moment activity, its surrounding area, its vibe.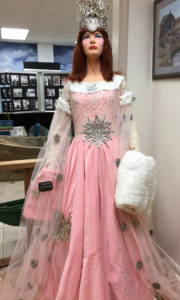 The tour takeaway? Librarians are some of the nicest people.
I had planned quick visits to take note of each library's general landscape. But a combination of friendly librarians, happy to tout their programs and collections, and to chat about local history and current events, coupled with some astoundingly well curated, museum-quality displays of historical artifacts at several branches, derailed plans for quick look-see visits. The tour turned out to yield a goldmine of friendly encounters and information that became key to our understanding of the rural library landscape in Louisiana, and thus, key to our decision-making process.
Louisiana's rural library communities do look to be rich territory for "Our Story."
Next time: The nuts and bolts of selecting library partners
Lynette Johnson is Historypin's Community Memory Coordinator for the "Our Story" project in Louisiana.